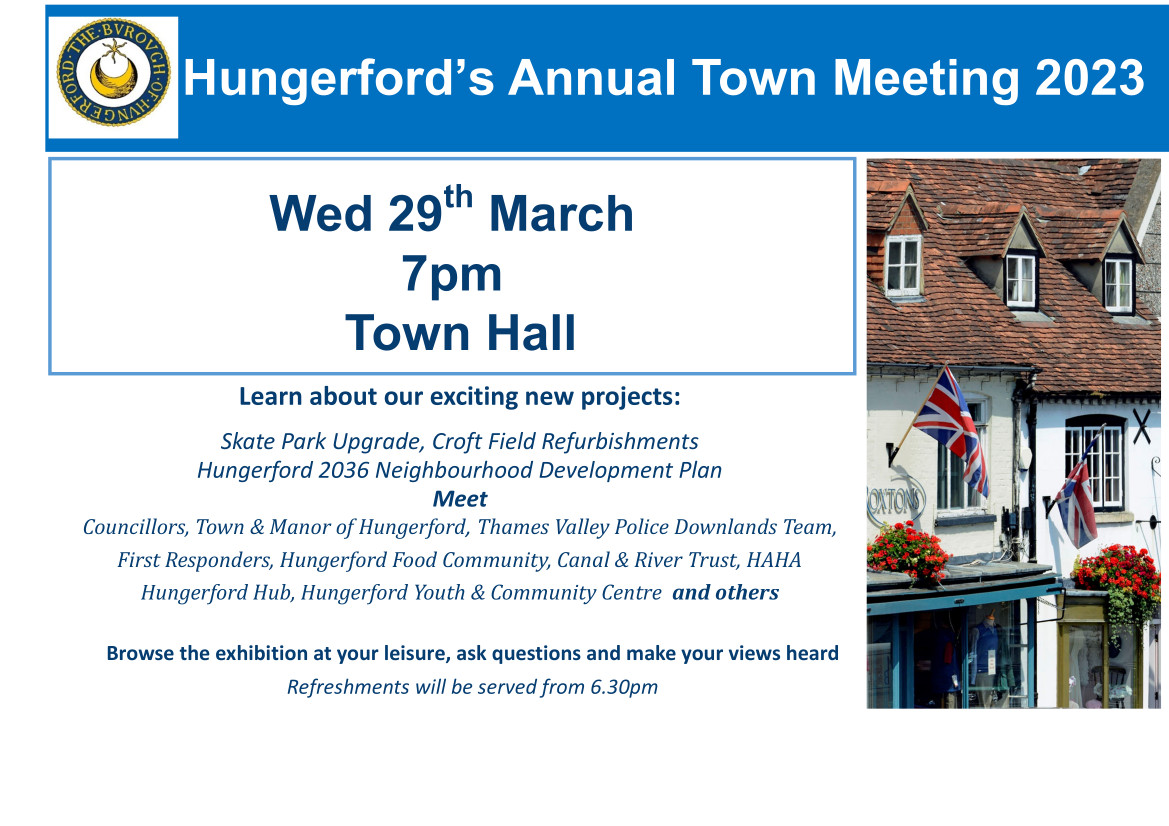 Event Location: Hungerford Town Hall
Hungerford Town Council will be holding its annual meeting for the town on Wednesday 29th March 2023 in the Corn Exchange at 7pm with refreshments from 6.30pm.
All are welcome to drop by and view the exhibits. This is an opportunity to meet key local organisations and local town councillors. We will be holding a question-and-answer session at the end.
The organisations that are attending are: West Berks Council, Canal & River Trust, Hungerford Allotment Holders Association, Hungerford Environmental Action Team, CHAIN, Smarten Up Hungerford, Town & Manor, Arts for Hungerford, Chamber of Commerce, Community Markets, Hungerford 2036 Neighbourhood Development Plan, First Responders/Defibrillators, Youth & Community, Hungerford Hub, Foodbank, Meals on Wheels, Police.