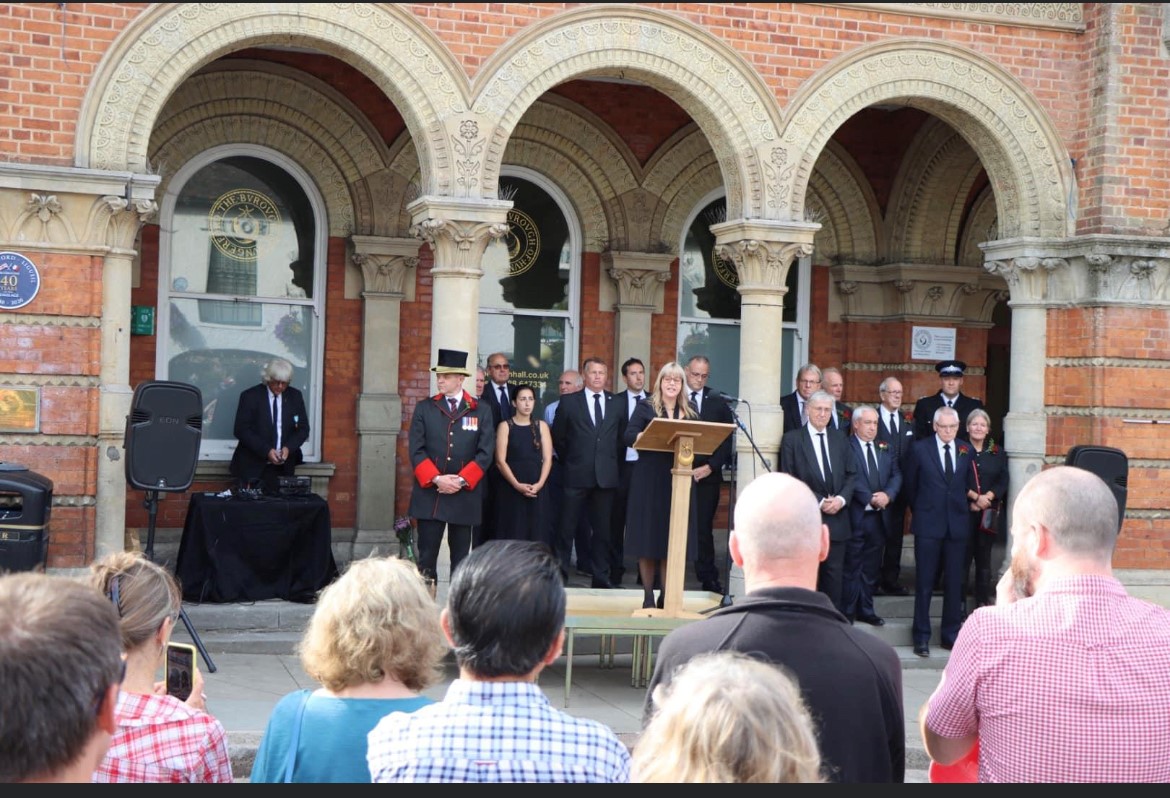 Event Location: Town Hall Steps
On the afternoon of Sunday, 11th September 2022, Councillors and other dignitaries gathered on the Town Hall Steps. As the town clock finished striking 4pm, the Bellman, Julian Tubb, called on the people of Hungerford gathered there (some 200-300) to hear the Mayor, Cllr Helen Simpson, proclaim the accession of King Charles III.

Helen first explained why the proclamation was made in this way and at this time giving some insight into the history of the tradition. She then read the proclamation as it was heard first from St James's Palace in London at 11am the previous day.
The National Anthem to the new King was then sung and the crowd joined Helen in a rousing three cheers for King Charles III.