Hungerford Christmas Lights Switch On - Sunday 1st December 2019
Hungerford Christmas Lights Switch On - Sunday 1st December 2019
Hungerford
20/12/2019
Thousands of people turned out to see singer/songwriter, actor and local lad, Will Young join Mayor, Helen Simpson, on the Town Hall steps for the countdown to the switch-on of our beautiful Christmas lights at 5pm. Prior to that, entertainment was provided by Hungerford Town Band, The Community of Hungerford Theatre Company, Hungerford Primary School Choir and Nicholas Lumley. Father Christmas made an appearance and gave out sweets to children in the audience.

We would like to thank the many local residents and businesses who have made donations towards the cost of the installation of the lights. Thank you for your generosity.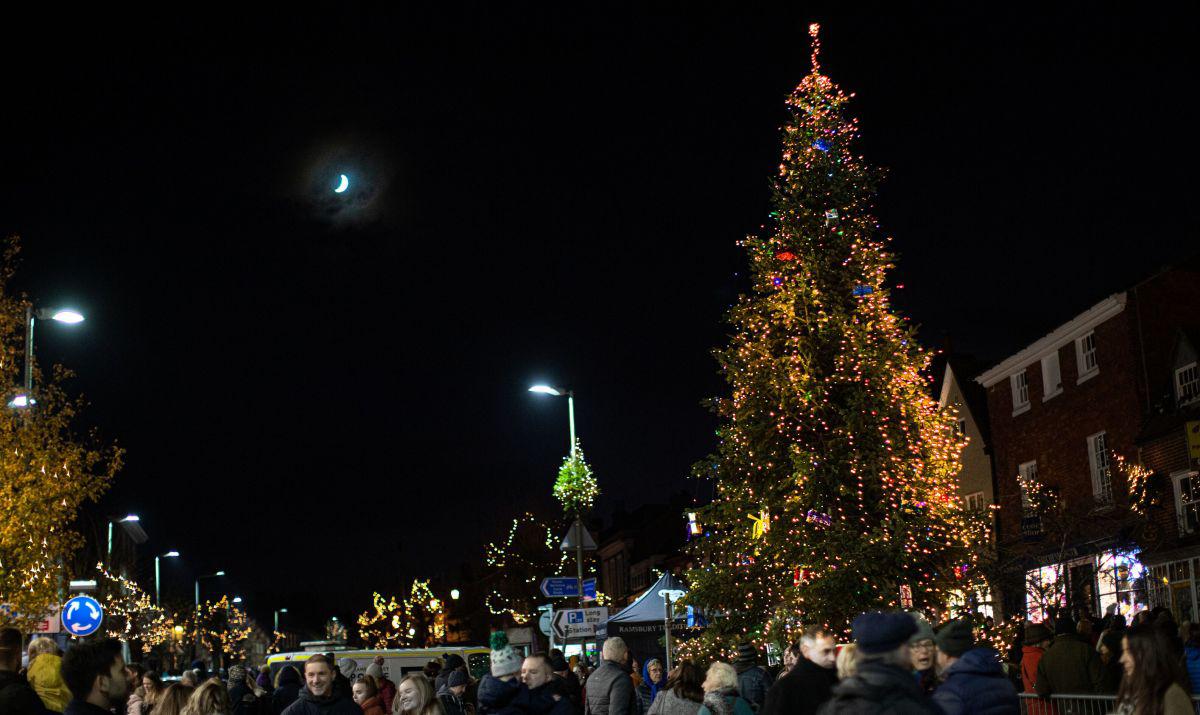 Our appeal for funding on The Good Exchange website is still open and any donations made to this will be matchfunded. If you would like to make a donation, please follow this link https://app.thegoodexchange.com/project/17443/hungerford-town-council/hungerford-christmas-lights-2019
Sound and Lighting by Kennet Radio.
Photographs courtesy of Stuart March Photography