Home
Home
OgImage:
Welcome to Hungerford Town Council's Website
Our website aims to inform you about the activities of the Council and to invite your comments.
There are 15 volunteer Councillors who are supported by the Town Clerk's team. Full Council meets every month and there are four main committees and the timetable for these is listed in the calendar. Town issues are actively debated and actions taken to try and make life better for the people of Hungerford.
If you have any concerns or issues please contact a Councillor, or contact the Town Council Office.
The Town Council office is situated in the new Library building with automatic doors and is next to Church Street Car Park which has disabled parking.
Please note that in line with Government guidelines, the office is currently closed to the public and staff are working from home. You can continue to contact the office in one of the ways below.
Contact Hungerford Town Council office:

~ by calling 01488 686195 and leaving a message
~ by email: admin@hungerford-tc.gov.uk
~ via the "Contact Us" page on this website
Highways and Transport
The library building
Monday 7:00 pm
View Details
Full Town Council Meeting
The library building
Monday 7:00 pm
View Details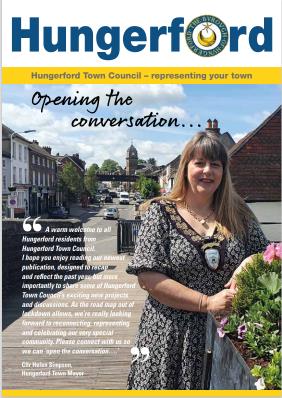 Click here to find a map showing current roadworks in the local area.
2021-2022 Meeting Dates
Latest Parish News
Switch On 2021
28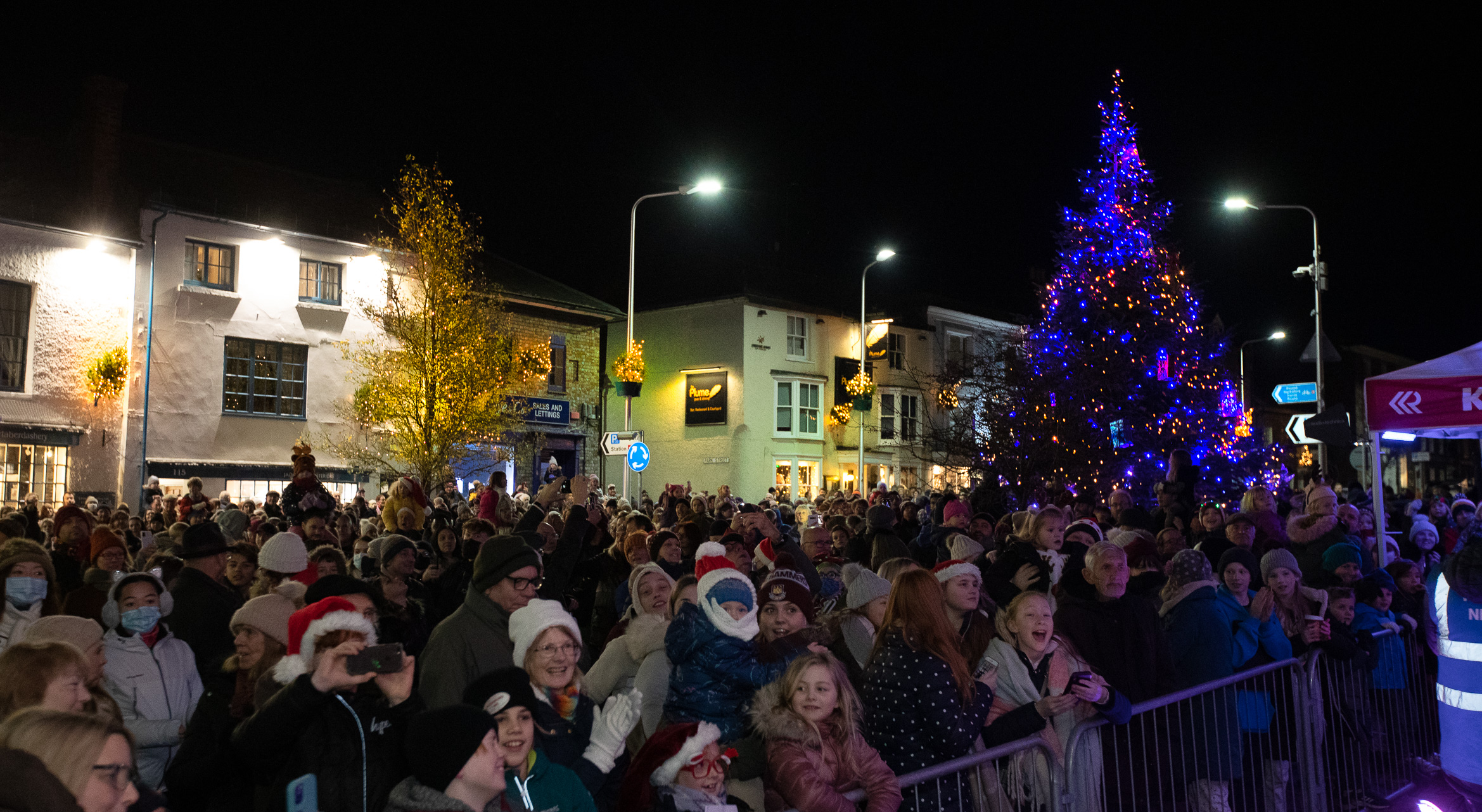 Hungerford Town Council was pleased that the annual Christmas Lights Switch On event was able to go ahead this year and would like to thank Kennet Radio for the fantastic sound system, Hungerford Town Band for creating the seasonal feel; our excellent MC, Nick Lumley; the performers, Abbie Cleary, Hungerford Community Theatre Company, Academy of Vocal Arts and Hungerford Primary School, who delighted us with their performances. Thanks also to the two Hungerford Primary School pupils who stepped in help the Deputy Mayor switch on the lights and to Santa and his helper for making an appearance – and bringing a shower of snow to add to the festivities.

Thanks also to Jadecliffe Limited from East Woodhay, who supplied all our trees and to Shield Electrical Services who installed the lights.
Photos courtesy of Stuart March Photography
Remembrance Sunday 2021
14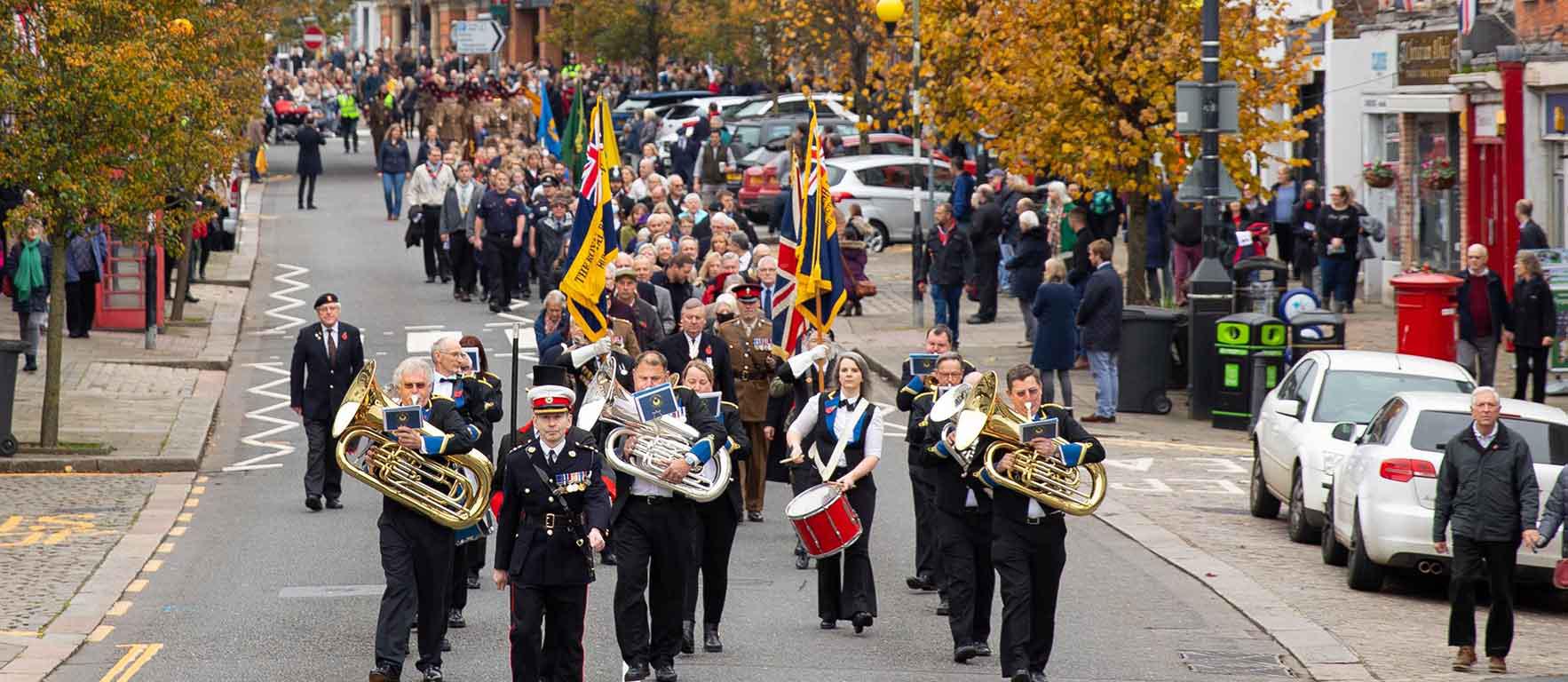 Hungerford Town Council was delighted that the annual Remembrance Sunday Parade and Service was able to take place this year. Soldiers from 6th Armoured Close Support Battalion REME, together with Ex-Service personnel, HTC councillors and representatives from local organisations marched from the Town Hall down to the War Memorial accompanied by Hungerford Town Band. We were pleased to see so many people attending this special event to remember those who gave so much to protect our lives and freedom. The service is available to view via the St. Lawrence's Church YouTube channel at the following link:https://www.youtube.com/c/StLawrences
Photos © Lee Sainsbury // Oxygen Photography Ltd 2021.
°C

%
mph
FRI
° °
SAT
° °
SUN
° °
MON
° °
TUE
° °